You may be aware of the Law of Attraction that states that things don't happen in your life by chance. They happen because you "Attract" them into your life through the vibration you are in. This means Attraction itself is a secondary law. The Primary law is the Law of Vibration.
Everything in this Universe, including we ourselves, operate on energy, frequencies, and vibrations. Universe doesn't check to see what kind of energetic vibration you are sending out – whether it is a positive or a negative in nature. It simply responds to whatever you offer. This the reason why most people are not in control of what they attract and experience. They want something but end up experiencing something else. This is not because they don't deserve good things in life. This is because they are sending out the wrong energy – which is contrary to what they actually want. And they are doing it subconsciously.
In this blog post, Let's go through some other Universal laws of life that affect how you think, feel and give out energy. These Universal Laws or Principles are as real as the Law of Physics and explain how energy, frequencies, and vibrations work.
1. Law of Balance
The universe is comprised of balance. All forces and elements operate on the principle of balance. And as we are part of the universe, we also need to maintain a balance to function to the best of our capacity. When the different aspects and areas of our life are in balance, we are able to experience true peace and joy. Anything done in excess takes the flow and balance away. In order to achieve balance, appreciation and gratitude for the present moment is required. We got to stat more aware and alert about our thoughts, feelings and actions. We can do that by Appreciating and Valuing all areas of our life- from health, relationships, home to career/work.
Sometimes things may not go our way and we may experience rejection and disappointment. But if we maintain an attitude of gratitude and look for the good in everything, we will soon find our way out of the problems. If we get too carried away with what is happening and exhibit negative behavior and unpleasant reactions, we may never be able to move on and make necessary improvements in our life and results.
2. Law of Harmony
Harmony is Alignment. Alignment is life. The Law of Harmony is the coordinated functioning of all the forces and elements that comprise the Universe. Harmony is the flow of life. When you are in tune or in harmony with something, it seems easy and effortless, as if you are swimming with the current and getting the best out of it rather than going against it and staying entangled and caught up in it. Opposite to this is the Law of Resistance, what you resist will persist. Whether it is a person, thing or event. if you hold anything negative against it, its energy continues to be active inside you. As it stays active inside you, it begins to control your thinking, feelings, actions and results.
Tapping into the Law of Harmony and striving to live harmoniously with everything and everyone will open you to the Positivity that the Universe has to offer. To adopting the Law of Harmony, practice acceptance and forgiveness. Accept what has happened and look at it as an opportunity to work on your own self. Forgive and bless others as this energy of blessing will protect you from all harm while keeping you in flow with the beauty and sweetness of life.
3. Law of Cause and Effect
Whatever you put out comes back, whether you did it consciously or unconsciously. Action and re-action are equal and opposite. Everything in the entire universe happens according to this law. Every effect must have a cause and in turn, that cause must have an effect. Thus, we are all caught up in this never-ending cycle of cause and effect. By changing your energetic vibration, you can change the way the universe responds to you! You can manifest specific desired outcomes in your life by learning how to clean up your past by taking responsibility today for your feelings and actions. You got to learn how to align your energy and vibration today with the good things you wish to have and experience.
We always tend to focus on the "effects/ outcomes" part in our lives. We want good health, happy relationships, abundant lifestyle, even joy and peace of mind. But where we lack is the "CAUSE" part. We must concentrate on the CAUSE first and the EFFECT will automatically take care of itself. How do we do that? Reflect on what you say, share or do. See if it is coming from positive energy. Say good things to everyone, treat everyone with respect, take care of your body, value your gifts and abilities, always focus on how you can bring more positive changes to your life rather than blaming and criticising others for what they are doing to you. Feel good today and take responsibility for cleaning up your own mind, heart and energy and it will all come back to you with positive effects.
The Law of Cause and Effect is teaching us to, "Do to others what you wish others to do to you"—This way you will constantly be healing your past and attracting more positivity and joy into your life. And remember, We are not here to be Punished, We are here to learn how to Love and Heal.
To your Success
Dr Karishma Ahuja
Haven't been able to Forgive and Let go of the Past? Here is the 21 days Forgiveness course by Dr Ahuja to Clean, Release and Heal the Past, One day, One Step, One Practice at a time, Start here: Forgiveness 21 days Journey.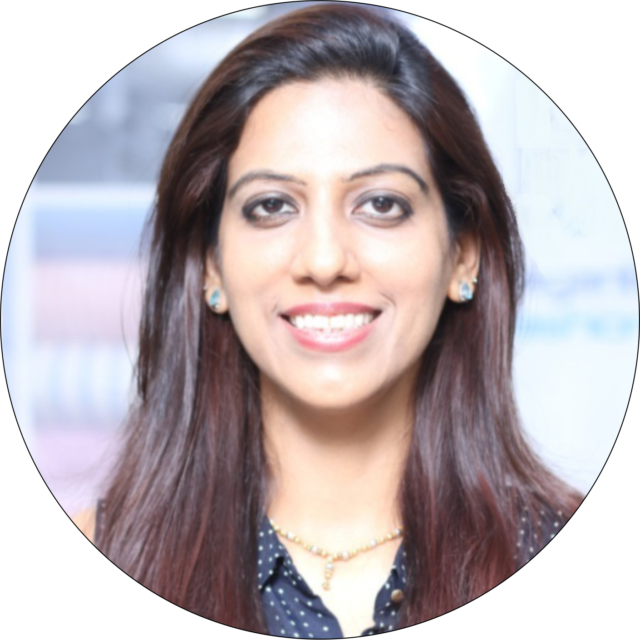 About Dr Karishma Ahuja
---
Dr. Karishma Ahuja is a Metaphysical teacher specializing in Law of Attraction, Forgiveness practices and Ho'oponopono Inner child healing therapy. She has coached thousands of people over the past 16 years and offers various courses and personal coaching programs on mind power, energy healing and positive thinking for both children and adults.
These Universal Laws of Life determine your results
Click To Tweet