Winston Churchill said, "Courage is rightly esteemed the first of human qualities because it is the quality which guarantees all others." It is a quality that guarantees success and wellbeing. While we often think of Courage in terms of an act of physical bravery, it is a quality very important to possess in moral and social situations also. We need courage to talk to new people, to stand up for our beliefs, to start something new, take career decisions, move to a new place, express our ideas and so on. In short, Courage is very important for us to put out our best to the world and to attract the results we desire.
Here are few ways we can look to develop more Courage-
1. Remind yourself why you want to do something
Ask yourself questions like What will this (task or Goal) do for you, How important it is for you, How your life will change when you do it.  The more you shift your focus to these questions and allow yourself to express your thoughts and feelings, the more courageous you will feel. When the desire is strong enough, you will get a rush from within to go ahead and do that thing that really matters to you.
2. Take it one day at a time
Courage is well thought of as a muscle that needs regular training to be kept strong. Challenge yourself to do one small thing each week that requires a bit of fear and risk — anything that makes you a little nervous. This one small thing will give you confidence to go ahead with many other things that you earlier feared or resisted due to lack of courage.
3. Put your thoughts down on paper
One of the best ways to overcome shyness, instill courage and feel brave is to express your negative/limiting thoughts and feelings on paper. This include all your doubts, fears and negative self talk. Once your thoughts and feelings are on paper, you will find it easier to dissociate yourself with them and take them out of your mind as wiring helps release energy bottled up inside you. You also begin to question the source of their existence which results in weakening their hold over you.
After you complete expressing your feelings on paper, tear the paper and throw it away. Next, take a new paper and write down how you want to feel instead of this and what you want to be and do. This signals your subconscious mind that you are ready to choose this new way of living. You will feel more Courageous and brave to go ahead and take the steps you want to for your desired Success.
4. Speak in front of the Mirror
Mirror work has been recognized as an effective tool to release mental blockages and resistances as it helps one connect with the source of power and wisdom within oneself. Whatever you are shy to express, speak or share with others, look into your own eyes as you hold a mirror and say those very things to yourself. Then pause for few minutes and feel the energy flowing within you. Appreciate yourself for what you have achieved so far and encourage yourself to keep getting better and better.
Looking into your own eyes will allow you to connect with the real you – The real you who always confident, peaceful, joyful and brave. The more you connect with yourself through the mirror, the more you will connect with the power and energy of confidence to live a happy and successful life.
5. Practice Present moment awareness
Breathe consciously and deeply in the moments when you experience fear.  It will relax your nerves and ease up your energy, allowing you to think more clearly and act more fearlessly.  When the breath gets slower with consciousness awareness, the mind automatically gets more peaceful as the breath and mind are connected. Deep breathing for few moments during stressful times can immediately allow you to become more present in the moment.
If you find it hard to sit in silence and consciously breathe, mentally give yourself counts each time you inhale and exhale. For example count 1 to 5 as you inhale, 1 to 5 as you hold your breath and exhale too counting 1 to 5. Practicing present moment awareness in this manner daily for few minutes will help you train your mind to act out of the present- which is always energizing and powerful rather than the past – which is draining and limiting.
To your Success
Dr. Karishma Ahuja, PhD
Do you want to learn Ho'oponopono with Dr Karishma Ahuja?
Ho'oponopono Technique is a powerful problem solving process that shows one how to clean up the past to empower the present and build a strong positive foundation for the future.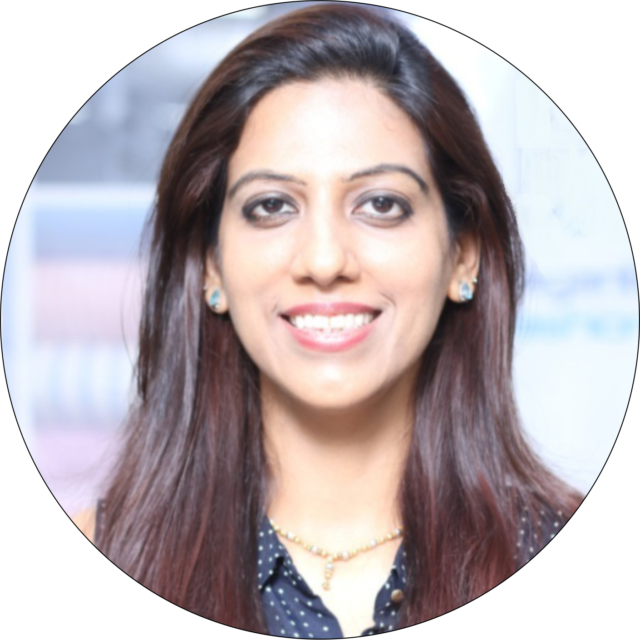 About Dr. Karishma Ahuja
---
Dr. Karishma Ahuja is a renowned Success coach with over 16 years of experience in teaching Mindfulness, Manifestation and Mind power techniques, in addition to energy cleansing practices like Ho'oponopono, Forgiveness and inner child therapy. Dr Ahuja has written over 200 articles and has a weekly column with Hindustan Times. She is the author of two popular self-help books, 'The Healing Power of Gratitude' and 'The Healing Power of Words.'
How to have more Courage
Click To Tweet