Do you find yourself frequently failing to stick to your plans, habits or goals?  If yes, you may not be progressing in what you are doing, despite your strong desire and intention to do so.
Consistency is the key ingredient for Success. It is about putting out regular, steady efforts day in and day out in a task, habit or practice you have undertaken towards a goal or a purpose you wish to achieve. No matter how well you start off doing something, if you are not consistent in keeping up with it, you will not get desired results out of it. If you can find a way to be more consistent in life, you will do better in all areas of your life including work, relationships, health and wellbeing.
How can you be more Consistent? Here are 5 tips that will help you gain Success.
1. Get Clear on what you want to achieve out of your efforts
It will be easier to be consistent if you have an idea of what exactly you want and how significant or important it us for you to achieve it. Connect with the idea of having your goal in your life right now. Assume the feeling of experiencing it. Allow yourself to feel what it is like, having it in the present moment.
Every time you emotionally connect with what you want, you create a stronger mental image and vision for it. The more stronger and clearer your vision, the more driven you will find yourself from within to go after it. Even few (2 to 3 ) minutes of mentally and emotionally connecting with your goal twice a day will keep you energized and inspired to develop healthy habits and maintain consistency in your efforts.
2. Chalk out a Schedule
You may be familiar with the phrase, "Out of sight is out of mind." In order for something to be active enough in your mind and vibration to move you into action for it, you got to see it and be reminded of it daily. It is no different with the habit of consistency.
To be consistent, you need to know what you have to do every day. Create a schedule, to do list or time table for yourself. Stick this time table on your desk or work space so it is easier for you to read it daily. You can also have them in your table or phone calendar to help you stay on track with the tasks chalked out for the day. Reminders and notes in visible locations in your home or office will help you identify what commitments you got to finish on priority. They will also allow you to stay focused and better manage your time to complete your tasks.
3. Something is always better than Nothing
A lot of people operate with this mentality that either they follow their time table completely, to the core or they would push it altogether to another day simply because they could not keep up with some or all of the practices of the day.
Learn to be adaptable to different situations and challenges. Even if you are not having time as usual due to an urgent commitment, some uncalled-for delays or simply lack of motivation, make sure you do whatever you can, to keep up to your 'to do list' with the time and energy you have. Try to complete whatever you can before your bed time. This will allow you to keep the momentum going and next day you will find it easier to focus and to be consistent with your practices and habits as usual.
4. Encourage and Reward yourself
If you are trying to be more consistent, make an effort to reward yourself whenever you complete a task satisfactorily. Habits may not be easy to develop. But if you are managing well to persist with them, reward yourself for doing so. Treat yourself to a spa, special dinner or a fun evening with friends.
Rewarding yourself for being consistent is very important because this reinforces the positive habit. It lets your subconscious mind know this behaviour and discipline needs to be encouraged. Everyone has different ways of rewarding themselves. It would be great if you could brainstorm ideas and reward yourself in your own way for your consistency.
5. Meditate to cope with feelings
As per studies on the mind, generally inconsistency has been linked to one's inability to cope with deeper inner needs and feelings namely frustration, anger, unworthiness and sadness that often lead to lack of focus and inner drive. Meditation and Silent sitting can be a great tool to release emotional resistances and mental blockages.
A 5 minutes meditation break after every task you complete can leave you with more energy and inner drive to stay consistent with your practices for the day. Few minutes where your mind is disconnected from the mental chatter and directed towards the incoming and outgoing of your breath can help you deeply relax your mind and body. It can allow you to release blocked emotions and mental exhaustion. Few minutes of conscious breathing and silent sitting at regular intervals through the day will help you to better organize your thoughts and more easily cope with unpleasant feelings. If you are new to meditation or find it discomforting to practice on your own, take a guided meditation until you feel comfortable to do it by yourself.
To your Success
Dr Karishma Ahuja, PhD
Are you looking to learn practical, unique, powerful ways of analysing, influencing and coaching your clients? Are you passionate about sharing the universal laws of life, energy and vibration with others? Check out our Life coaching certification program.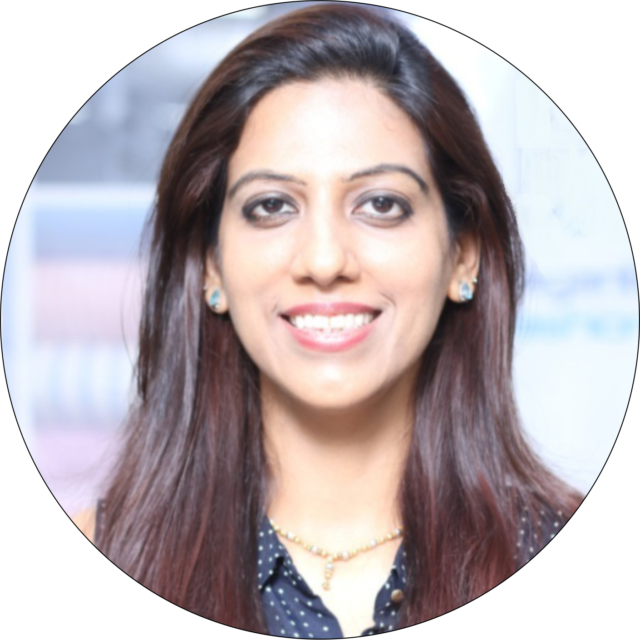 About Dr. Karishma Ahuja 
---
Dr. Karishma Ahuja is a renowned Metaphysical teacher and Life Coach who trains children and adults on mind power techniques, manifestation tools, forgiveness therapy and energy cleansing practices. A Doctor of Philosophy with specialization in Metaphysical Counselling and Masters in Metaphysical Sciences, She is the author of two self-help books, 'The Healing Power of Gratitude' and 'The Healing Power of Words'. Dr Ahuja has a weekly column in the Hindustan Times and regularly shares her inputs for success on her blog and other online portals like Midday, Tax Guru, Health site, women fitness, Entrepreneur India among many others.
How to maintain Consistency
Click To Tweet