Whether you are striving for career growth, harmony in relationships, improvement in your health or mastering some specific skills, success in any area of your life is not about luck or chance but definite principles and strategies which serve as a comprehensive guide for taking you towards your desired outcome.
Let's take a look at some of these powerful strategies that will provide a roadmap to you for enhancing your chances of success. They will empower you to achieve your goals and also help you enjoy your journey (your present circumstances) leaving you happy and fulfilled.
1. Set Clear Goals:
You must have a clear vision in your mind about where you want to go and what you want to accomplish. Can you imagine leaving your home, not knowing where to go, but expecting that the driver of your vehicle will take you to some place that makes you happy? Sounds silly isn't it. But that's what we are doing. We are not defining clearly what we want and expecting the universe to deliver us something we like – something which is good, happy and pleasant. If you want to get somewhere, TAKE CHARGE YOURSELF and give clear instructions to your subconscious mind by holding on to the right vision and pictures in your mind.
Identifying your desired goals and then writing them down clearly helps signal your mind and brain to provide you a direction and foundation for them to manifest in your life. Once written, read your goals daily. Engaging with your goals in this manner helps plant these desirable ideas into your subconscious mind. To make this exercise even more effective, as you read each goal, ask yourself how life will change for the better when it becomes a reality in your life. Take your time to answer this question. Let your imagination take you to that desired state and reality as if what you wish for is already a fact. This simple mental process keeps you excited, passionate and enthusiastic to work towards your goals daily.
2. Take Action daily:
In order to reach your desired destination faster, you got to stay disciplined and focused. Make a list of daily tasks and action steps that you will be required to take you towards your goals. Commit to enhance your skills and keep improving yourself in areas that can positively contribute to your success. Remember, Success is a system that involves small steps taken daily for continuous improvement. It is the progressive realization of your goal or dream. This attitude that your goals are meant to help you improve and transform will allow you to achieve mastery in whatever area you are working.
It's also important to not be stuck with only one way of doing things. Do away with the "my way or highway" attitude. BE FLEXIBLE and open to learning. Experiment with different approaches if your current method or plan is not working. Learn from your failures and mistakes. This flexible and adaptive mentality helps you discover what works best for you, allowing continuous growth and progress.
3. Stay Determined:
Successful people have always been people who kept their vision and goal in their mind no matter how many difficulties they faced. Troubles don't stop the ones who are passionate and serious for change. If you really want to change your life, you got to be steadfast and determined. Once you have identified what you want, hold on to it, come what may.
Determination and discipline are integral keys to success. Whenever you feel stuck in life, simply remind yourself to keep on keeping on- on the path to your dreams. Something that can tremendously help in this regard is POSITIVE SELF TALK. Engage in positive self talk daily. As you repeat positive words that encourage you to not give up, you will soon find ways and solutions to your problems. You will be able to manage difficult situations with wisdom and clarity. Positive words and affirmations will keep you inspired and help you maintain a more balanced state of mind. Keep walking towards your goal and one day you will have exactly what you wanted.
Some examples of Positive affirmatios for Success-
I deserve all the success I desire
I am capable and worthy to achieve my dreams
The Universe loves and supports me in every possible way
I manifest my goals with ease and joy
Every moment in my life is a gift
Every day in every way, I am getting better and better
4. Work on overcoming negative emotions:
While you are focusing on your goals and putting in your time, energy and efforts to produce the outcomes you desire, remember to not ignore your core feelings and emotions. We attract everything into our lives through the Vibration we are in. Staying true to your self and connecting with your own needs is the key to staying balanced, healthy and peaceful – all of which are important to maintain a good vibration.
We are all aware today about how stress can negatively impact our outcomes, blocking our energy and ability to seize the opportunities that come our way. To deal with stress and negative memories and feelings, SIT IN SILENCE for few minutes daily. Identify the thoughts and emotions running in your body. Take slow deep breaths reminding yourself to release whatever is not good for you. Get ready to release anything that is not serving your purpose to be happy and successful- whether it's a negative feeling held towards self or others. It deserves to go so you can bring the good things you desire in your own life. This is a great way to cleanse your mind and heart and discourage yourself from holding on to any negativity.
To your Success
Dr Karishma Ahuja
There is great power in Letting go of the past. Forgiveness 21 days course will help you to stop looking back and instead feel lighter and happier in the present, bringing you more success, peace and joy! Start your cleaning journey here: Forgiveness 21 days course.
Do you know, a desire itself is an indication of your power and ability to attract it? Learn how to add positive energy to your goals and take conscious control of your vibration to turn your dreams into a reality. Sign up for the most powerful, life transforming Law of Attraction and Manifestation Course.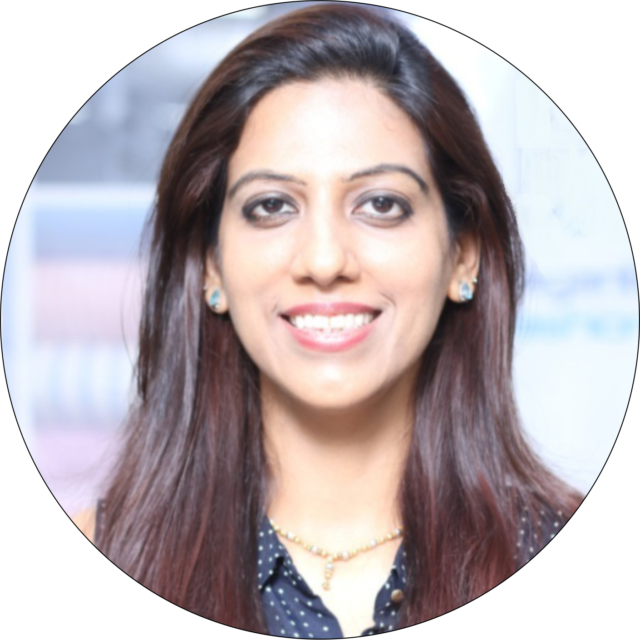 About Dr Karishma Ahuja
---
Dr. Karishma Ahuja is a Metaphysics teacher specializing in the Universal Law of Attraction & Vibration, Forgiveness techniques and Inner child healing therapy. A Doctor of Philosophy with a Specialization in Metaphysical counselling and Masters in Metaphysical Sciences, She has coached thousands of children and adults over the last 16 years and offers various courses and personal coaching programs on manifestation, mind power, energy cleansing and positive thinking. Dr Ahuja writes a weekly Column for the Hindustan Times and regularly shares her inputs for success on various media portals like Times of India, Zee News, Midday, Tax Guru, etc. She is the author of 2 popular Self help books – "The Healing Power of Words" and "The Healing Power of Gratitude."
4 Ways to Increase your Chances of Success
Click To Tweet