Ask most successful person how they achieved great success and a common answer most of them would give is patience and perseverance.
Somewhere with technology, internet and fast paced competitive age we live in today, we want everything to happen instantly. We have forgotten the importance of everyday effort and how consistent pursuit of a goal can lead to amazing results. Today, we have stopped wanting to wait for things to happen. We want everything right now. And if it is isn't happening easily or if we think it is taking a lot of time, we move on to the next dream, goal or task we want to accomplish. And if that isn't successful too, we move on to the next idea, and then the next. This can lead to a lot of dissatisfaction and restlessness in the mind. It also keeps our desired outcomes away.
Ultimately the best definition of success we can think of from the lives of great men and women who made it big is that Success is the progressive realization of a worthy idea. Focus on the words, "progressive realization" – which means it is the result of something done over a period of time, it is your passion, discipline, and consistent right efforts that will yield you big results that we can call 'true success'.
Here are few things that can help you become more aware and at the same time develop more patience towards living your best life!
1. Quality over Quantity
Instead of wanting to do too many things all at once, Focus on doing one thing well- take one task and activity at a time. Focus helps you stay disciplined and patient. Things done in haste often lead to waste. Quality is always more important than quantity. How well you do something is ultimately going to determine the outcome coming from it.
Every day before you start your routine activities for the day, Connect with the goals you wish to achieve and make a list of the tasks that can help you move closer towards your dreams. Throughout the day, refer to this list and stay disciplined in your approach to complete them in a focused and timely manner. This will allow you to stay consistent with these practices and give you a chance to go deeper into them rather than randomly doing new things now and then. Also Avoid distractions like phone calls, social media and internet browsing while you are in the midst of your tasks and activities.
2. Enjoy the journey
Journey is as important as the destination. So remind yourself life is not only about achieving success. It is also about what you become in the process of achieving your results. How you do something is how you do everything. When you do your day to day activities from the attitude that this is going to be good for me and that it is helping me grow and become a better person then you will enjoy all the activities you do and not feel tired and disinterested to do them.
This is especially important to practice because most of us get impatient with our mundane and routine tasks. If you are impatient with little things, then the bigger things that you desire will be impatient with you!
3. Self Belief is closely linked to Patience
Problems don't simply solve themselves. We got to think our way out of a problem and come up with solutions. And if we are to come up with solutions, we got to believe we will be able to overcome these challenges and problems. This means Self-belief is a key factor in staying patient. Various studies on the mind even confirm that Self belief plays a big role in making consistent efforts towards our goals and in the manifestation of our dreams. When one has self belief, there is no question of quitting. One is able to walk the path of success with power and positivity.
Every day, use positive affirmations to train your mind to develop self belief. Use words like, "
I am capable and worthy to achieve my desires."
"I love and value myself"
"Universe supports me in every possible way"
4. Practice Silent Sitting
Silence is the language of the Universe. In Silence you connect with the power and energy of the Universe within you – Universe which is filled with the virtue of patience and forbearance. Silence is a great way to recharge yourself and release any unpleasant emotions and thoughts you may have accumulated which often leave you feeling restless and anxious.
Another reason to practice Silence is to overcome the tendency to act in Haste. When you don't connect with your own needs, your emotions go unattended and unmanaged. You may find yourself doing things you shouldn't do and not doing things you need to. Being with yourself in Silence daily will help you manage your emotions while learning to exercise more control over your impulses. To Practice this daily, Take mindful breaks of 5 minutes every 3 to 4 hours in the day. Do some conscious deep breathing for those few minutes reminding yourself to relax mentally and physically.
To your Success
Dr Karishma Ahuja
Do you know every thought you think causes a vibration in your body and this vibration determines the exact outcome and experience coming into your life? Dive deeper into the science of Attraction and Vibration with Dr Ahuja's Advance Law of Attraction course.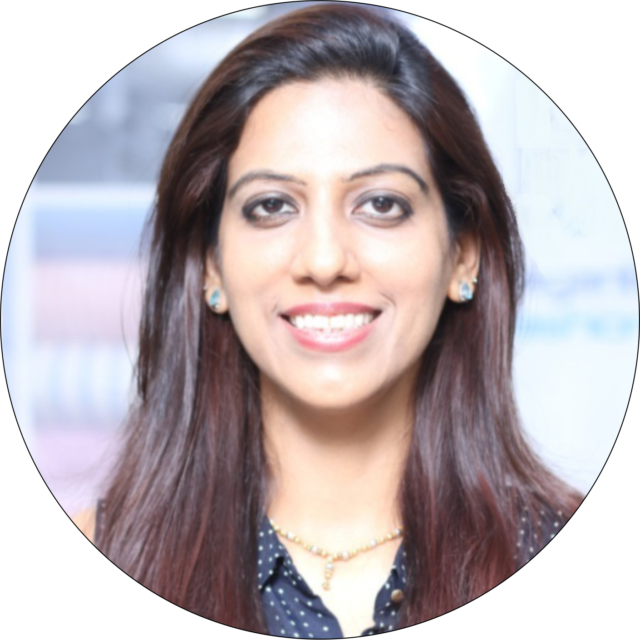 About Dr Karishma Ahuja
---
Dr Karishma Ahuja is a renowned Metaphysical Counselor and Law of Attraction Coach with over 15 years of experience in training children and adults on mind power and positive thinking, helping one to develop Self belief and Confidence to pursue goals with love and success. She is also the author of two popular self-help books, 'The Healing Power of Gratitude' and 'The Healing Power of Words'.  
Train yourself to develop more Patience
Click To Tweet