Getting Motivated is easy. But staying motivated could be a challenge. Most of us may fall out of enthusiasm and commitment towards a task or goal simply because of the challenges we are facing or the time it may be taking towards realization of that goal.
When something motivates us we are automatically "fired up" to get into action for it. But in order to keep this fire burning inside, we have to keep adding fuel to it. In other words, we have to make a conscious, active effort to stay motivated and inspired form within and moreover, to transform that motivation into tangible results. Good news is that we don't need to depend on anyone else to do it for us. We can start today to take charge of our own lives and to stay driven to live our best life!
Here are 3 powerful things to adopt, to stay motivated and attract desired results-
1. Carry a Positive reminder Card
Take a small piece of paper. Write down a positive quote, phrase or sentence that will instantly lift your spirit. They should be words that you know anyone would love to hear and be reminded of. To do this exercise correctly, Imagine what kind of words would you love to have someone say to you?
Some examples of these positive messages are –
I believe in you,
You can do it,
You deserve all good things,
You are Beautiful
You are Worthy etc
Carry this card with you wherever you go. You can even put it inside your wallet. Look at it as often as you can in the day with a smile on your face. It is sure to inspire you from within and impress your subconscious mind with the positivity you want to develop. It will leave you with motivation, excitement and a very strong sense of purpose to go about your day more productively. Do not underestimate the power of this simple exercise. It can be life changing, provided you do it consistently.
2. Contemplate on your Goals in Silence
Sit in Silence daily. Allow your mind and body to relax. This relaxation when produced consciously in your waking state proves very beneficial as it releases stress and promotes physical and mental wellbeing. In this relaxed state, think of your Goals. Remind yourself why you want to achieve them and why they are so important to you. It is said, a dream or a goal is the very expression of your power to achieve it. It means your desire itself comes from your inner strength and ability to achieve it. All you got to do is allow your energy to come into alignment with your goal. Then you will be driven from within and attract it at the right time in the right manner into your life.
Connecting with your goals in this manner will leave you feeling more confident about yourself. You will also notice that this silent contemplation of your goals will bring you many new ideas to make appropriate choices and take action steps towards your goals.
3. Develop a Healthy Mindset and Attitude.
Mind is the Movement, body is the Manifestation. What is going on in the mind ultimately shows up in the body, affecting everything you do and attract into your life. Motivation and passion too come from your dominant thoughts and feelings – your mental attitude and mindset.
In order to keep your mind healthy, you must give yourself 30 to 45 minutes daily to do these 3 things –
a. Read Inspirational and Self help books.
Books on mind power and mindfulness can help us gain deeper understanding on how our mind really works, how our mind influences everything we do and how we can take better charge of our lives by gaining control over our own thoughts and feelings. They also leave you feeling better about yourself and your life in general. Read something good for few minutes daily when you wake up in the morning and preferably before you go to bed at night.
b. Practice Positive Self talk.
Words are energy. Whatever you speak, you include in your vibration and what is in your vibration is what you attract into your life. Positive words can thus improve your psychological and mental wellbeing and help you develop more self belief as they place you in a positive state of mind and vibration. Positive words can help you stay focused on the good you desire, keeping you motivated and driven. Repeat to yourself for few minutes daily, "I am willing to let go of everything that does not serve me. I deserve success, I embrace positivity and joy, love and peace."
c. Measure your progress
Few minutes of your day should be spent on how you can improve what you have been doing. Is there something you can do better? Is there something that could add more value to your day? Reflect on the way you spend your days. This will give you better understanding about what you think, most importantly why and how you do, what you do. It will guide you on how to better yourself, give you insights to make necessary changes and spend your day with more clarity and purpose.
Wishing you Success
Dr Karishma Ahuja, PhD
The Law of Attraction Certification Course offered by Dr Karishma Ahuja covers all aspects of the mind, energy and vibration, which can help you in understanding how your mind really works and how you can enhance your own mental faculties to attract your dreams and desires. Topics include the important principles of the law of attraction and vibration, powerful visualization processes, enhancing your self-image, manifesting with pictures, connecting with your goals emotionally, vibration techniques to release resistances and old belief patterns, strategies and tools to speed up manifestation of desired goals etc.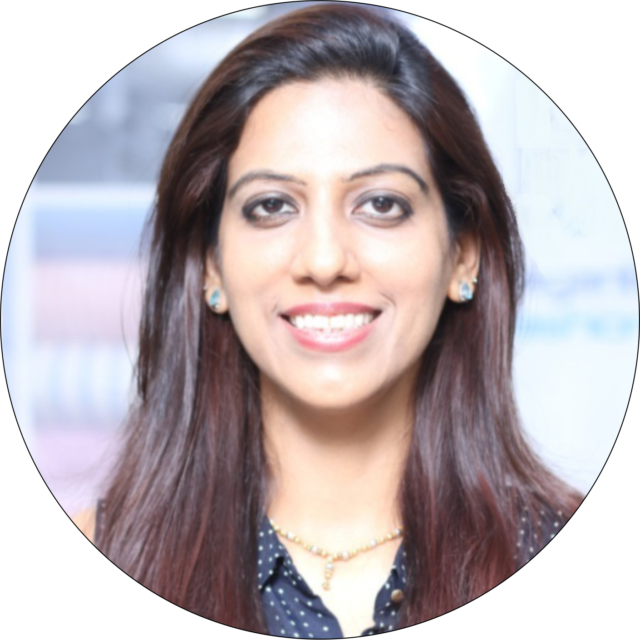 About Dr Karishma Ahuja
---
Dr. Karishma is a renowned Metaphysical teacher and Law of Attraction Coach who has been helping thousands of individuals over the last 16 years through mind power techniques, manifestation tools and energy cleansing practices. She is the Author of two popular self-help books, 'The Healing Power of Gratitude' and 'The Healing Power of Words.' Dr Ahuja has a weekly column in the Hindustan Times and regularly shares her inputs for success on her Blog and other online portals like Midday, Tax Guru, Entrepreneur India. –
How to Stay Motivated
Click To Tweet